Naperville Mobile Truck Repair
Naperville Mobile Truck Repair -Truck Repair Services – Naperville, IL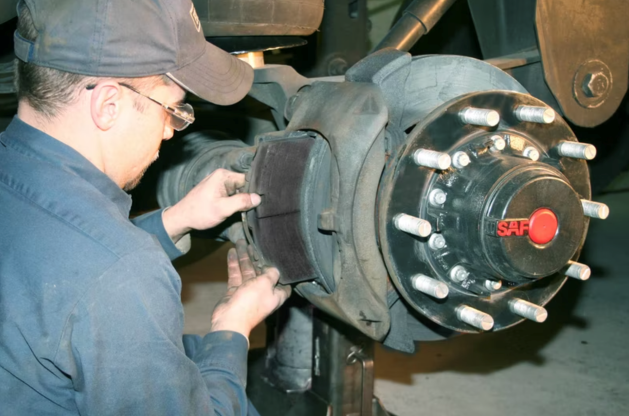 Are you looking for a reliable and experienced truck repair service? Look no further than Naperville Mobile Truck Repair. We offer comprehensive, quality truck repair services. Our experienced team has the knowledge and expertise to fix any truck issue, big or small. Plus, we pride ourselves on our exceptional customer service; we always go the extra mile to ensure that our clients are happy with their experience.
If you're looking for dependable truck repairs in Naperville, IL, call us today at (630) 828-6594! We'll be happy to help you get back on the road.

About

Naperville Mobile Truck Repair
If you're in need of heavy-duty vehicle repair, Naperville Mobile Truck Repair is the place for you. We provide outstanding service from fully certified mechanics and come to you with mobile trucks loaded with all the right equipment. No matter what your repair needs may be, we'll be able to help get your vehicle back up and running super fast.
Onsite truck repair services are valuable because they keep workers, who drive trucks, on the job. Naperville Mobile Truck Repair offers a variety of services to maintain your truck and keep it running smoothly, including scheduled maintenance, oil changes, tune-ups, and more. We also offer 24/7 emergency roadside assistance for those unexpected breakdowns.
Contact us by dialing (630) 828-6594.
Naperville Mobile Truck Repair Services
Emergency Roadside Assistance
No one wants their truck to break down, but if it does, Naperville Mobile Truck Repair will be there to help. We offer 24/7 emergency roadside assistance so you're not left stranded on the side of the road. Our mobile truck service is exemplary and we'll get you back on the road quickly.
Some of our roadside services are: Battery charging, fuel delivery, lock-out service, and latch and lock repair. Save our number and call us at (630) 828-6594 next time you need roadside assistance.
Scheduled Maintenance Services
Why not give your truck the same regular care and servicing that you would for a car?
We offer various scheduled maintenance services, like oil changes and tune-ups, brake inspections and electrical checks, to keep your truck running optimally.
We know that you're busy, so we have online scheduling available for all of our services. We also want to show our appreciation for our loyal customers with a rewards program. You'll get things like:
Tune-ups

Fluid flushes and refills

Charging system verification

Oil changes
We at Naperville Mobile Truck Repair always go the extra mile for our clients. You can count on us to take care of you every time.
Fleet Maintenance
At our trucking business, we prioritize keeping your fleet in the best possible condition. In order to serve this goal, we offer comprehensive maintenance services for when things go wrong and regularly scheduled check-ups to prevent issues before they start. Our team is experienced with servicing fleets of all sizes so you can be confident that your business will stay on the road. Preventive maintenance is vital to preventing expensive repairs later on, which is why our variety of preventive services are designed to keep your trucks in top shape.We offer a complete range of fleet maintenance services, from oil changes and tune-ups to brake inspections and tire rotations. Contact us today at (630) 828-6594 for more information about how we can help you maintain a healthy fleet.
Full Engine Diagnostics & Repair
Naperville Mobile Truck Repair is the best in the business because we are always prepared to take on any challenge you may have. With us, you're guaranteed a quick fix because we never leave home without our trusty tools. In the past, we've replaced sensor modules, head gaskets, spark plugs, batteries, turbochargers, and piston rings – among other things. So whatever issue you're having with your truck, know that Naperville can handle it!
Contact us today at (630) 828-6594.
Trailer Repair
There are different kinds of trailers for different kinds of trucks. We have:
Reefers

Conestogas

Low-beds

Curtainsides
These are only a few of the many services we offer. In addition to repairing latches, locks, and axles, our team can also fix lifts. When it comes to onsite truck repairs, make us your go-to service provider.
Diesel Engine Specialists
Taking care of a diesel engine is more extensive than what's required for a gasoline-powered car. For example, instead of using spark plugs like gasoline cars, diesels have glow plugs that preheat air in the cylinders so fuel will ignite. These engines also come with turbochargers, which compact air before it enters the cylinder combustion chamber resulting in increased power and decreased fuel consumption. Additionally, their filters are designed to capture particulate exhaust matter before it's released into the atmosphere.
At our shop, we know everything there is to know about Diesel engines. Our mechanics have years of experience and can service any brand of engine. If your Diesel isn't running the way it should, let us come to you and fix it.
Suspension Service
If you're driving a heavy-duty vehicle, bad suspension makes for an uncomfortable – and dangerous – ride. Poor suspension can affect steering and handling. If you've been noticing issues with your ride lately, we can help. We fix shocks, struts, springs, torque rods, u-bolts and more. There's other drivers to think about out there on the road., not to mention that all important manifest. Don't take chances – contact Naperville Mobile Truck Repair today at (630) 828-6594.
Fast Turnaround
By fast turnaround we don't mean we spin around in circles like Stevie Nicks during a Fleetwood Mac show. No. By fast turnaround we mean we get your truck serviced and back on the road…well, fast.
Our fully certified mechanics have the skills and experience needed to quickly fix whatever issue your truck is having. In most cases, we can have you back on the road on the very same day.
The Benefits of Onsite Truck Service
We could spend all day busting our arm patting ourselves on the back. But instead let us convey the importance of having a service like ours.
No towing since are services are fully mobile

A team of certified mechanics on every job

Modern equipment in every mobile truck

Preventive maintenance for one truck or your whole fleet

A courteous and efficient staff
Your truck is how you make a living, and we understand that at Naperville Mobile Truck Repair. That's why our team works hard to provide the best possible service to keep you on the road. You can't entrust your livelihood to just anyone – contact us today and let us show you what makes us stand out from the competition.
Naperville Mobile Truck Repair is here to keep you on the road and productive. Whether you need scheduled maintenance, emergency service, or complex repair, we're here to help.
Call us by dialing (630) 828-6594.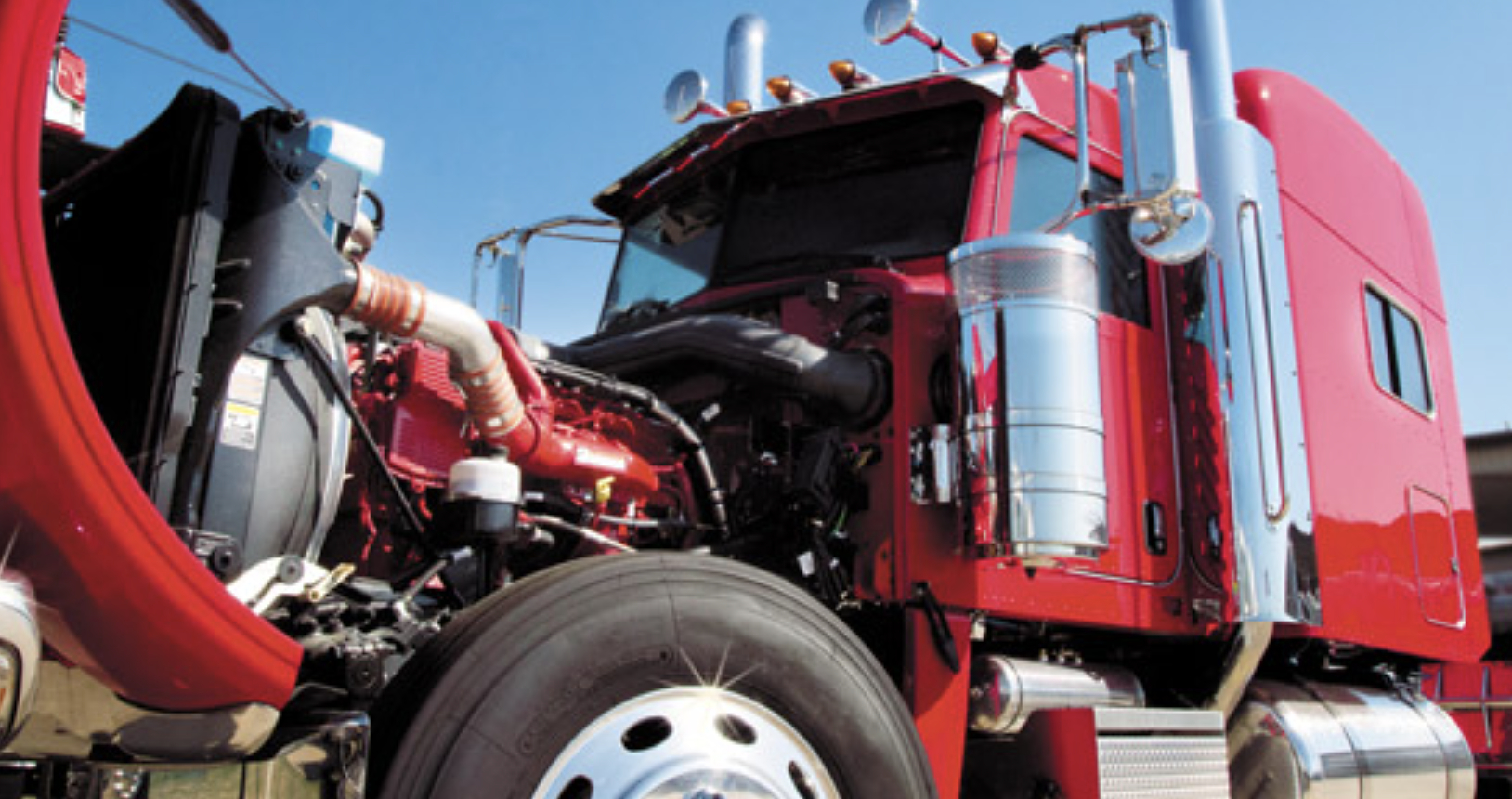 Contact Us Today!
Naperville Mobile Truck Repair is the premier mobile truck repair service in Illinois, servicing all of Chicagoland. We provide fast, affordable, and convenient truck repairs so you can get back on the road as soon as possible. Contact us today at (630) 828-6594 to schedule a repair! Our knowledgeable and experienced staff are always happy to help.